Using media to reshape Africa's image in the world
For decades, narratives about Africa have often been limited to what outsiders perceive and broadcast. We must correct the global narrative about conservation heroes - Africa's true heroes of conservation are African people
Having recently been featured in the "Call to Earth" series, specifically the episode "A Voice for Nature," I've been reflecting on the profound influence media wields in shaping perspectives – especially on pivotal matters like the climate crisis.
For decades, narratives about Africa have often been limited to what outsiders perceive and broadcast. But it's imperative for us Africans to reclaim, reshape, and share our own stories. Through film and other media, we can depict our intimate connection with our land, our dedication to conservation, and our resilience against mounting challenges.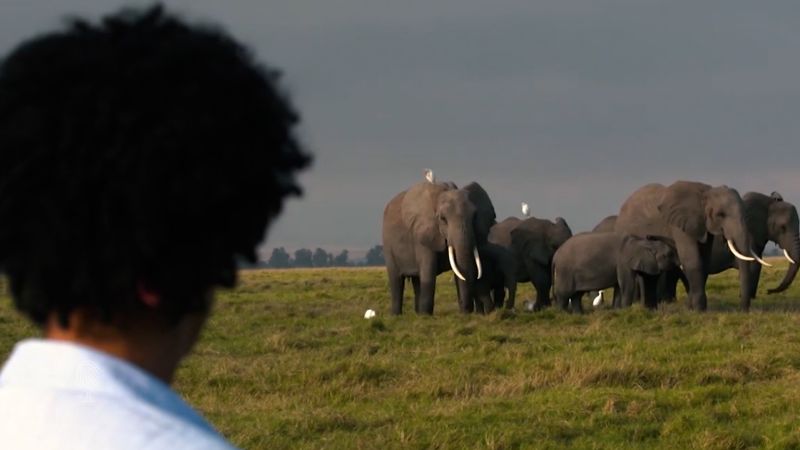 Why is this so crucial? Firstly, representation matters. The media is not just about passive consumption; it's a powerful tool that helps form our identity. When young Africans see themselves in stories, they realize they are not just part of the narrative; they can actively shape it.
Furthermore, as a woman in the field of conservation, I've often stood as the exception, not the rule. Every time a woman's journey in environmental stewardship gets highlighted, it challenges the status quo, encouraging more young women to step into roles they might've previously thought inaccessible.
In shaping our worldview, media also moulds our aspirations and ambitions. The narratives we are exposed to influence the dreams we dream, the paths we tread, and the change we envision. If all we see is a world in peril without solutions, then despair can easily overshadow hope. But by showcasing African-led innovations, successes, and tales of stewardship, we emphasize that solutions exist and that we have agency in the face of the climate crisis.
To the world, media that reflects true African voices and experiences presents a richer, multifaceted perspective of our continent. It shatters stereotypes, builds bridges, and fosters global collaboration.
As I continue my journey with catalysing nature filmmaking in Africa, and growing the army of Wildlife Warriors by educating our future conservationists, I'm reminded daily of the need to be not just consumers but creators of media.
In our stories lie our strength, our hope, and our shared vision for a healthier, more inclusive future.
As you start thinking about your xmas giving, consider supporting WildlifeDirect by making a donation on wildlifedirect.org so that together we can can shape the image of Africa in the world together!
With love and hope,
Dr. Paula Kahumbu 🍃🌍💚
(Please share)
#ClimateCrisis #AfricanNarratives #MediaPower #RepresentationMatters